I come from a long line of hard-working women.
My working-class roots served me well as the first in my immediate family to graduate college with a 4-year degree.
My hard work landed me positions in two of the most well-known companies in the world before the age of 25.
I was awarded 2 promotions in 1 year, more than once in my career.
I led successful roles in finance, sales, marketing, and corporate education.
I eventually became an executive of an $11 billion company.
I thought if I achieved a powerful career, I would have a powerful life.
But, at 41 years old, I was exhausted, unfulfilled and living a one-dimensional life.
My successful career didn't promise me the good life I thought it would. All it did was promise me the pitfalls of climbing the corporate ladder:
Frayed health
Forgotten dreams
Abandoned hobbies
Strained relationships
Forgetting what I valued the most
I wasn't burned out because I was overworked. I was burned out because I was disconnected from my soul.
I was being dragged through life by my mounting responsibilities because I lost sight of who I was, what I stood for, and why I was here.
What did I dream for myself? I couldn't answer that anymore. I felt too angry from leading myself down a rabbit hole I couldn't climb out of.
I finally realized the secret to taking the reins on my life came from RECONNECTING WITH MY SPIRIT.
Whether you refer to your spirit as your:
Personal power
Inner wisdom
Intuition
Essence
Soul
Your spirit is a reminder that you are connected to something much greater than your human existence, something divine.
Today at 49, I realize that a bold, beautiful, joy-filled life comes from following the wisdom of my spirit, every day.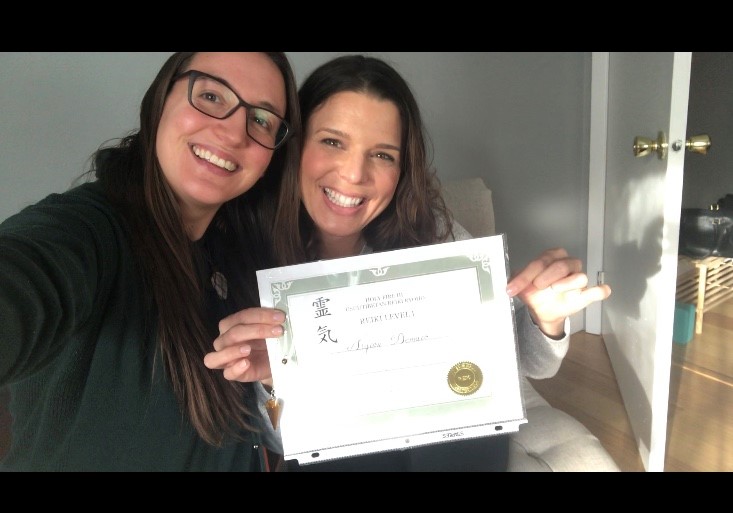 The good news is you don't need to be an expert at meditation or Reiki to tune into your spirit.
All you need to do is sit quietly and ask yourself these 5 questions every day:
What would make today feel amazing?
Hint: What feels most impactful today?
Who do I need to be to create it?
Hint: Do 1 thing today to be that version of you.
What gives me energy?
Hint: Do 1 of those things today.
What will I not tolerate today?
Hint: Eliminate 1 of those things today.
Who would feel good to connect with today?
Hint: Extend yourself to that person today.
By answering 5 simple questions, you set yourself up to:
> Experience something gratifying,
> Show up as your best self,
> Set healthy boundaries, and
> Feel connected…every single day.
Remember, transformation doesn't happen overnight.
But, leading days like this, repeatedly, will design a path you never imagined.
And, I can't think of anything more powerful than that.
Xo,
Alyson