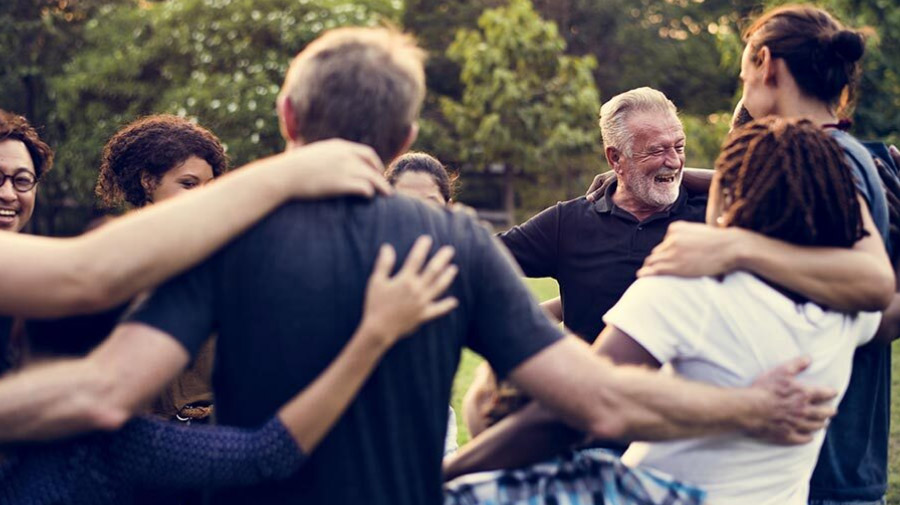 An exclusive mastermind group for former corporate leaders ready to step into their personal power, rewrite success and live with ultimate joy.
This Mastermind Is For Self-Led, Ambitious, And Fiercely Courageous Leaders…
Who have woken up and broken free from the golden handcuffs of their corporate career and are looking for guidance, clarity, and confidence to step into a new level of personal success.
With bi-weekly calls, expert advice, and an exclusive community of extraordinary leaders, you will receive continuous support, build new connections, and cultivate fresh ideas while intuitively leaning into your powerful mission.
If you're ready to redefine success on your own terms and leave burnout in the past, this is where you belong.
What If You Could Have It All – Money, Joy, Community, Success, And Health, Without Sacrificing One For The Other?
For months, if not years, you had a nagging feeling that you were meant for something more fulfilling…
Now that you are free from the corporate game, you have the opportunity to:
Rediscover your true essence
Redefine what success means to you
Lead work that is filled with joy and meaning
But, it's proving to be more difficult than you thought it would be.
You are left with bigger questions like – "Who am I, truly?" and "Is there more to life than this?"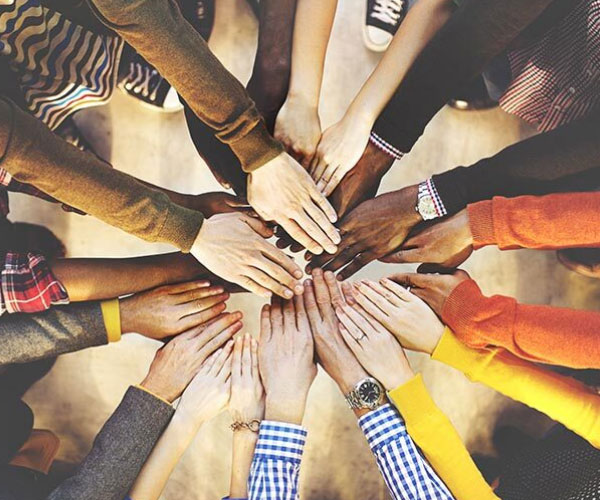 "She is someone who is truly able to bridge the gap between personal fulfillment and career development."
As someone who previously invested a lot of time in self-development and care, I thought there wasn't much more to learn until Alyson came along. She provided me with so much insight into my strengths and character and more importantly, how to really translate that into business practices.
She is someone who is truly able to bridge the gap between personal fulfillment and career development, after having spent so many years seeing both sides of the spectrum working with leaders and teams. She has provided advice and guidance on how to grow our business while still staying true to our values and mission, which ultimately translates to the beauty inside and out for ourselves and for our company.
— Jasmine, Award-Winning Film Producer
As A High-Performing Corporate Executive, That Answer Was Clear For You.
You were a proven leader.
Your achievements supported the bottom line.
Your success was an inspiration to your colleagues.
Your reputation preceded you when you entered the room.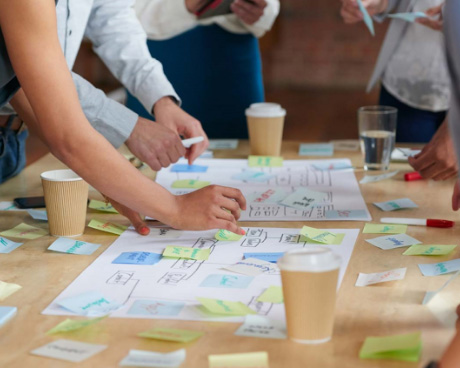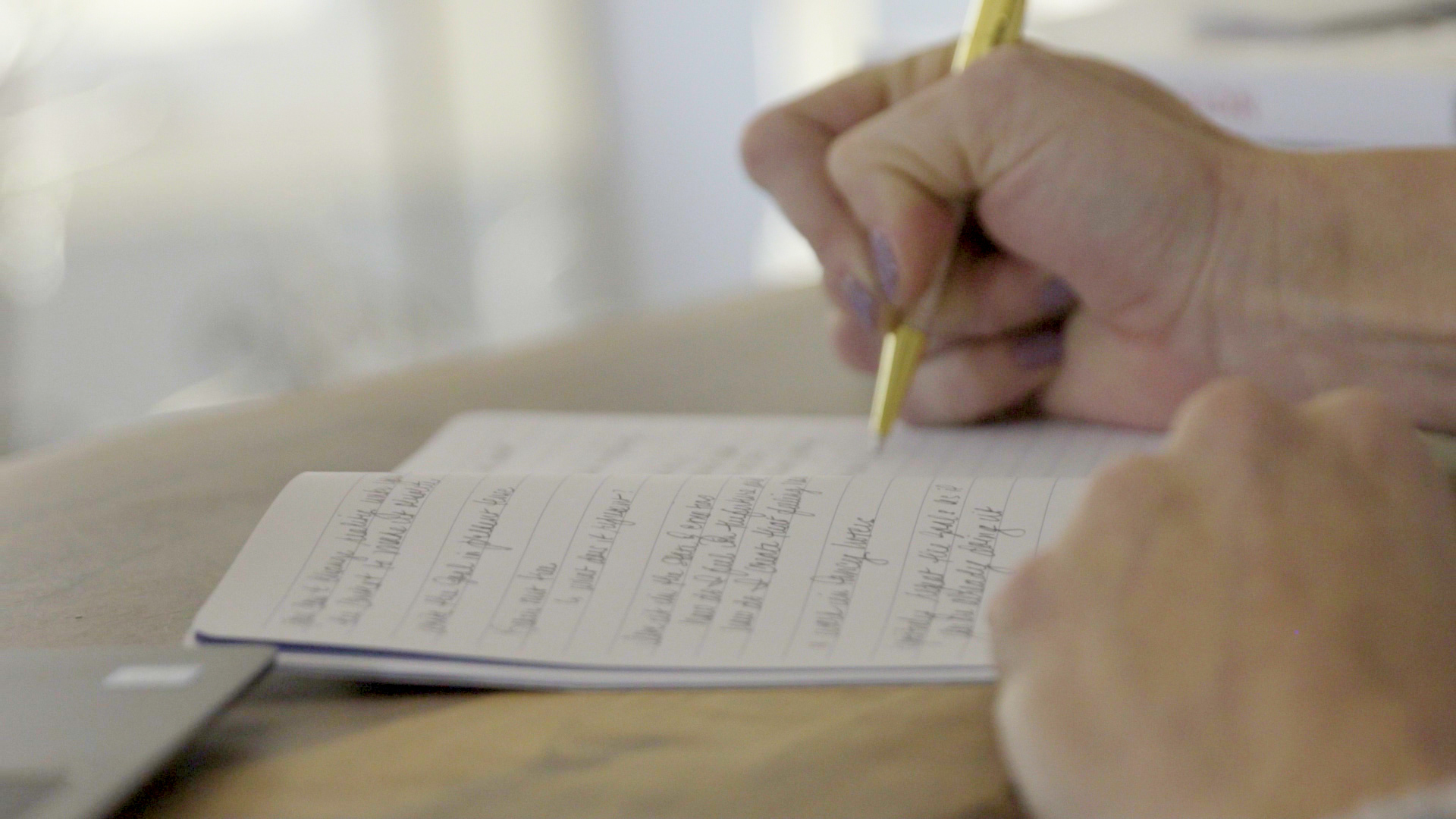 But, Without That Career And Title, You Struggle To Describe Who You Are.
You've never had this much time to think, feel, and decompress.
Imposter syndrome is sneaking up on you.
You keep your days busy to fight off feeling inadequate or unproductive.
But, as each day passes, you worry about losing money, credibility, and your competitive edge.
What if I told you it could be different?
What if you could have money, happiness, community, success, and health, without sacrificing one for the other?
Instead of feeling pressured by a social circle that continues to subscribe to the old definition of success…..
You can feel supported by a trusted community of strong and ambitious leaders like yourself by your side.
Leaders who have similar goals, and beliefs and are looking for the same balance and meaning in life as you are!
This is for you if you are ready to do the work to unlearn and relearn what true success means.
"After our conversation, I left feeling validated, empowered, and inspired with a clear action plan that sparks my creativity in mind, body and spirit."
Alyson is such a bright light and pleasure to work with. In one session, she helped me rediscover and define unrealized goals. This has completely transformed and redefined my course of action while navigating a transitional stage in my career. After our conversation, I left feeling validated, empowered and inspired with a clear action plan that sparks my creativity in mind, body and spirit.
— Christyanna, Public Relations & Brand Communication Leader
Reach A Level of Success That Most Never Achieve… WHILE Living A Bold and Joy-Filled Life!
When I left my role at one of the biggest beauty companies in the world, I had two children in elementary school, I was recently divorced, and my father was in his final stage of a terminal illness.
To say my mental health was strained would be a gross understatement! If there is one thing I wish someone told me then, it's this….
"The sooner you realize success is not solely defined by your career, the deeper your life will transform."
All your life, you've been trained to believe personal sacrifice was necessary for professional success and it may have looked something like this –
Missing precious time with family and friends
Personal hobbies that took a backseat to the momentum of your job
Taking one big vacation per year to have it interrupted with calls and emails
Letting go of your workout routine and watching yourself slowly lose shape because a meeting was always more important
Using the entire weekend just to "catch up" on your household because your 60-80 hour weekdays left you no other time to tackle it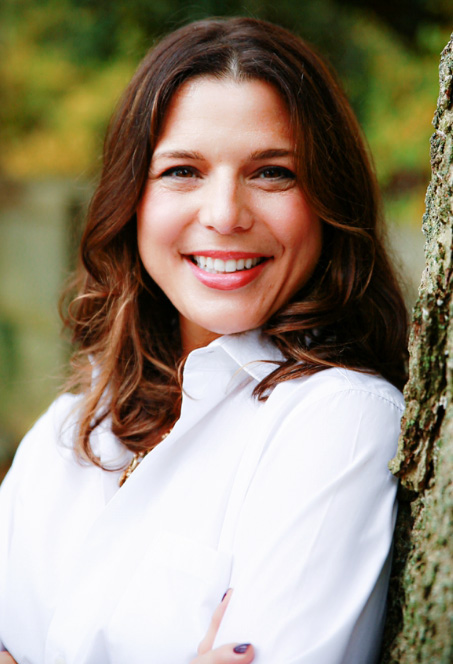 Now it's time to reach a NEW level of success – this time by eliminating the word "SACRIFICE" from your vocabulary. It's time to…
Finally feel free, and pursue what your heart always wanted you to
Experience deeper love with the ones you care for and watch your relationships transform
Reclaim your health and be in the best shape of your life possible
Elevate the lives of those around you with your positive and magnetic mindset
Spend the rest of your good years seeking unlimited adventure and joy, without worrying about what others think.
When you say YES, I will help you…
Identify your true calling, mission, and purpose, so you can be sure that you are on the right path and living your personal truth.
Redefine the way you live your life and rise from burnout, creating more abundance than ever imagined and sustaining lifelong well-being.
Eliminate the urge to go back to working in an environment and living a life that doesn't serve you anymore.
Let go of your old programming to create your new story and work on resetting and redefining what success looks like so that you don't repeat the past.
Discover what it really feels like to listen to your heart and make smart decisions that change your life and lead to success and happiness
And together, we will achieve the transformation you seek everyday.
"Has a passion for leading and helping others"
Alyson's program was a game-changer for me. I was so inspired by her resilience and strength to take control of her life and make the necessary changes to improve her well-being. Alyson has a passion for leading and helping others uncover their path to wellness. I highly recommend contacting her if you want to make changes in your life. She will take you on a journey to discover what is holding you back from your path to living your best self.
— Colleen, eCommerce business expert
Join This Exceptional Network of Leaders And Start Achieving Dreams You Almost Forgot Existed
As a member of this mastermind, you'll be a part of a powerful network of leaders elevating to the greatest version of their lives.
Through this carefully curated 12-month program, you'll get unprecedented access to courageous and conscious leaders, my personal guidance, and most importantly – Insights and Accountability.
Here are a few highlights that describe the experience of this mastermind…
My Signature Four-part Raising Beauty approach (Awareness, Courage, Abundance, Joy) to finding your true calling, purpose, and making it a reality – these are the core concepts at Raising Beauty through which our clients find their path to joy and fulfillment.
Monthly themes addressing a different part of your transformation – subjects and tools taken directly from my flagship program – Power Path To Joy. From time-to-time this will include expert workshops by financial, spiritual, health, and business mentors from my own advisory board. Meet as a group twice a month to learn new practices, share goals, celebrate progress, and work through challenges.
Private 1:1 coaching with me once every 3 months, i.e. 4 times in the course of a year, where we will discuss your progress, apprehensions and chart out the path for your next quarter.
Life-changing insights from other Raising Beauty members. You will hear stories about other clients who have been on the same path as you and emerged successfully on the other side.
"Always ready to explore, never afraid of big ideas"
Alyson is an incredible visionary and leader. Having worked with her on an initiative to redefine employee learning experiences, I've seen firsthand her abilities to envision the future and lead teams to realize it. A constant innovator, Alyson is always ready to explore, never afraid of big ideas, and is always an inspiration to those around her. When challenges inevitably come around, she consistently leads problem-solving efforts with a style that is positive, optimistic, creative, and action-oriented. Working with Alyson has been a great experience and I look forward to continuing the partnership!
— Ahmed, CMO at Seeloz
This Group Won't Be For You If…
You've never led successful teams or projects in your corporate career/ You back away from taking action during turbulent times.
This is a community designed for high-performing leaders with a proven track record of taking action, despite the turbulence, uncertainty, and demands of the modern workplace.
You haven't made the leap.
The mastermind is best designed for leaders who have left their corporate careers in the past 6-12 months with no plans to return to their old ways of working.
If you are still agonizing about breaking free from your current role, still not sure about letting go of the security that your corporate job offers, then this group won't be the best fit for you.
You want shortcuts to overnight success.
There's no such thing as overnight success. This monthly membership is about building sustainable and lifelong growth. These are lessons and practices that lead to extraordinary living. While one conversation can forever change your trajectory, this mastermind is designed for long-term support.
You are looking for business coaching.
While many of my clients turn to entrepreneurship, the guidance in this group doesn't include business planning, brand building, operations, office administration, hiring, etc.
I am committed to helping you tap into your intuitive power and decision-making. I'll do that by helping you dream bigger than you ever have before, remove the little lies and limitations that get in the way, turn your greatest strengths into your signature superpowers, and take action to make your dreams come true.
You can't commit to the calls and live participation.
Even though all our calls will be recorded and made accessible for your future use, your presence in each session is crucial for the richness of the overall experience.
Upon enrolling, please be fully present to the program, not only for yourself, but for your peers.
You don't share an affinity for vulnerability.
This is not a competition, it is a supportive environment for leaders to encourage and learn from each other. This is for non-judgemental leaders who have an open mind and each other's backs.
"Embrace uncertainty. Some of the most beautiful chapters of our lives won't have a title until much later." – Bob Goff
As a former executive of a fortune 500 company, I consolidated the lessons, theories, and leadership cultivated from my 25 year career. I paired that with the spiritual practices from my own wellness journey and created a framework that helps others live with courage, purpose, freedom, and ultimately…joy.
Joy360 is a carefully curated mastermind group of accomplished leaders who also believe
We are connected to something bigger than ourselves
We are called to lead something far greater than imagined
Success is defined by how we live, not by how much we work
Joy has the power to change our lives and ultimately, the world
You are undertaking a life-changing transition. It's not only overwhelming to figure everything out, but to figure everything out alone with confidence and trust.
This is a journey that requires guidance, support, and individual attention.
I'm only accepting 6 leaders to join our circle.
Once the spots are filled, I won't open another one until 2023.
Is Joy360 right for you?
Assuming you are committed to not repeating unhealthy patterns of living and working, you need to ask yourself this…
Does building authentic relationships with other leaders excite me?
Do I feel inspired to share my personal wisdom and experience with my peers?
Am I open to learning from others with different talents and backgrounds than mine?
Am I ready to be challenged, held accountable, and celebrated by my peers?
If you answered a resounding YES to all of these, then you are in the right place.
I'm inviting you to reserve a seat in our circle at an exclusive launch price of $347 per month. That includes bi-weekly group meetings led by me on Zoom AND a private strategy session with me each quarter.
If at any point during the membership, you decide this is not suited for your needs, you can cancel. No questions asked. You'll remain part of the circle for the rest of your current billing cycle.
The only two requirements for joining Joy360 are knowing you won't waste one more precious day feeling unfulfilled and being 100% committed to taking the lead on something unimaginable.
If this is the support your life needs to create a new path, what you'll do next is simple.