This past week, we laid my boyfriend's mother to eternal rest and celebrated her life.
Stories about his sweet mom were traded and cherished among friends and family.
As I learned more about Dolores, her sense of humor, her talents, and her strength, I also wondered why we wait until the end of life to celebrate its meaning and its joy.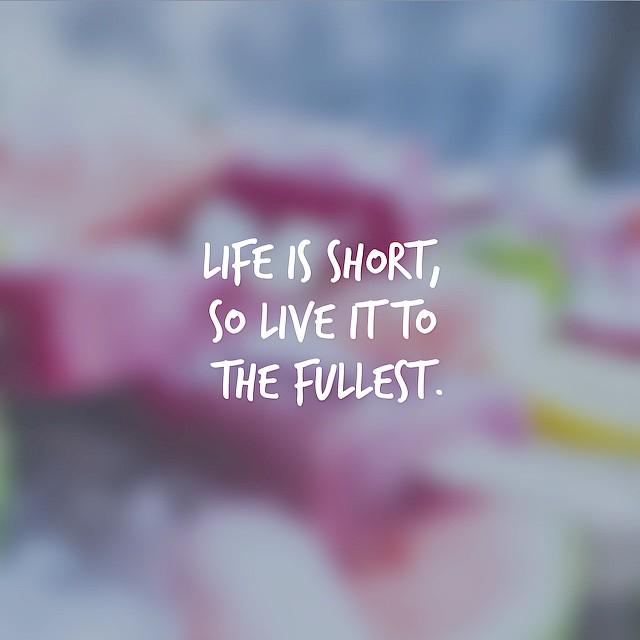 It's so easy to say "Live life to its fullest."
It's much harder to actually do it.
Especially when we are caught in the seductive trap of our "never-enough" society that values productivity, money, and accomplishment more than purpose, joy, and fulfillment.
During Dolores' funeral, no one mentioned her career, what she accomplished on-the-job or what she acquired in life. There was no mention of titles or roles or things. People remembered who Dolores was, the love she brought to others' lives, and the impression she made in this world.
We remembered her legacy. We remembered what matters the most.
So, why do we spend our days chained to our work, our responsibilities, our finances while sacrificing our joy and forgetting how to live?
9 years ago, I was a burned-out workaholic who made a promise to live with more joy and meaning.
The steps I took changed my life forever.
Now, I am inviting you to do the same so that you can live with MORE JOY, MORE MEANING, and create a MEMORABLE LEGACY:
Look honestly at the difference between where your life is today and where you want it to be.
It's the only way you will find the right path.
Declare your values and don't do anything that compromises them.
You'll be sure to live a life filled with integrity.
Examine your beliefs and rewrite the ones that hold you back.
What got you to this point may not be what's needed to get you to the next one.
Figure out your purpose and start living with more meaning.
Your purpose unfolds when you do things that light up your heart.
Embrace what you are good at and leverage it to achieve your goals.
Pay attention to what comes naturally to you and just do more of it. It will become your superpower.
Learn to say "no" without apology.
People will respect you more. Better yet, you will respect yourself more.
Savor what feels good throughout the day.
The day is filled with blessings we often overlook. Find joy, every day.
Design your ideal life, then make choices that help you live it.
Stop altering your life to fit your choices, alter your choices to fit your life.
Remove everything you've outgrown or that drains you.
Clear the space to let in something special.
Be generous to others and open yourself to generosity in return.
There is something euphoric felt from effortless giving and receiving.
The celebration of Dolores' life reminds me it's our mission to experience joy in this lifetime.
When you do, you not only elevate yourself, but you create something contagious that elevates the world.
These 10 steps will help you elevate your joy and elevate your life.
Live life to its fullest. Joy is your inherent right.
Thank you, Dolores, for reminding us.
Xo,
Alyson